WED. APRIL 5th, TEMPLE CLUB, 7PM, ALL AGES!
RACEBANNON
(secretly canadian, Bloomington IN)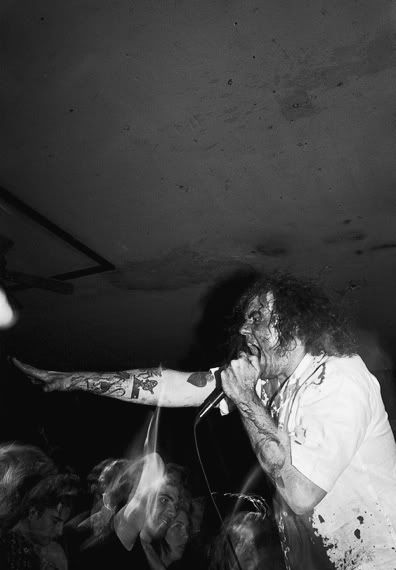 http://www.myspace.com/racebannonrocks
"One of the most brutally creative bands on the planet."
GOSPEL
(level plane, NY)
http://www.myspace.com/gospel
SpacerockhardcorenoisefuckshitawesomeRememberwhentheyruledsoooomuchthattimetheyplayedtheDiaper?
THEY SHOOT HORSES, DON'T THEY?
(kill rock stars, Vancouver B.C.)
http://www.myspace.com/theyshoothorses
"They Shoot Horses, Don't They? sound like post-punks raised under a big top, albeit one under the direction of Igor Stravinsky or Sun Ra rather than P.T. Barnum" --Boston Phoenix
WOA, HEY, WHATTHEFUCK?!!
(bermuda mohawk, Lansing MI)
</a>
"(explitive deleted) (explitive deleted) (explitive deleted)"--Don Rickles